Commercial Window Cleaning in East Sussex and Kent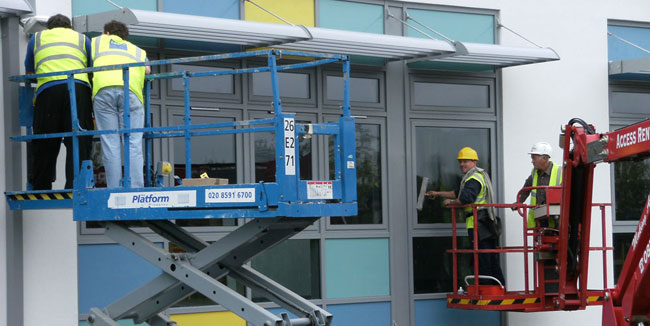 We have a team of professional window cleaners who work across East Sussex and Kent. If you manage or own commercial premises and you'd like an experienced and reliable team to take over the responsibility of maintaining the cleanliness and attractiveness of your building's windows, call us today.
Our window cleaners are able to manage all types of buildings from small to large. Whether you're working from home, in a small office block, industrial building, large office block or purpose built business centre, we are able to clean, maintain and keep your windows sparkling.
Using water-fed pole systems that are fed de-ionised water straight from our vehicles means we avoid the risks associated with ladders, as well as offering the ultimate finish as no dirty cloths or reused water ever touches your windows.
Our top of the range water-fed pole systems are safe, environmentally friendly and can extend to 20 meters, far enough to reach Dormer and Velum windows and previous inaccessible areas. If that's not long enough, we are licensed to use cherry pickers and scissor lifts.
We also work in West Sussex and Surrey upon request.