Professional cleaning services in East Sussex and Kent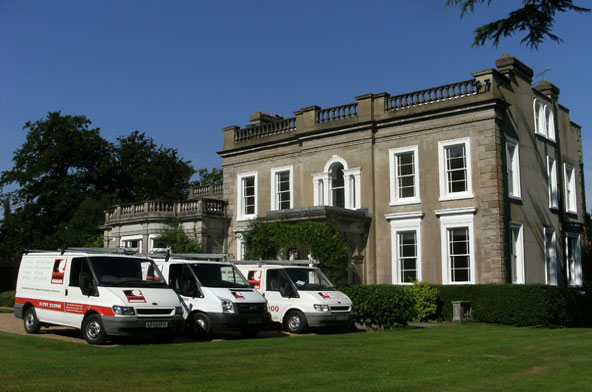 Established in 1996 by David Elliott, Calendar Cleaning became a limited company in 2006. We've been in the professional cleaning business for almost two decades and in that time we've cleaned it all, from your day-to-day domestic window cleaning to commercial factory cleansing. And the one thing that keeps us going throughout it all? You: our loyal client base.
Cleaning to us is more than simply returning a property or space to its original glory. It's about creating environments that are inviting, safe and pleasant to be around, whether they be at home or at work. And it's the satisfaction on our customers' faces every time we complete a job that keeps us operating at the top of our game.
Over the years we have developed a signature style of working utilising a number of quality control procedures that mean you can let our professional staff take care of your cleaning needs safe in the knowledge that the highest level of cleaning services are guaranteed. We care that you're happy.
Calendar Cleaning Guarantee:
A free site visit before every quote to ensure we get the specification right
Competitive prices and absolutely no hidden costs
The best, most technologically advanced and HSE approved equipment
A fully insured, trained and DBS (CRB) checked team of professionals
We care that you're happy.
We offer a wide range of cleaning services for commercial and domestic clients.
Calendar Cleaning is based in Rye. We work across East Sussex and Kent and also within Surrey and West Sussex upon request. We have many clients in Rye, East Sussex, Kent, Hastings, Bexhill, Northiam, Tenterden, Hawkhurst, Tunbridge Wells and Ashford.
So Contact Us today and find out the true meaning of clean. We can't wait to work for you.
Complaints
Click here for our customer complaints procedure.