Tenancy Cleaning Service in East Sussex and Kent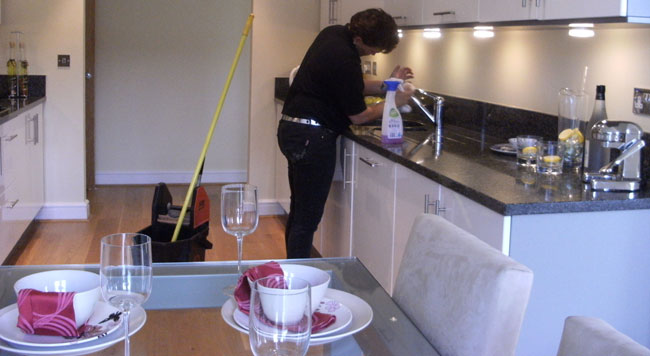 If your tenancy is about to end and you're looking for a professional team of cleaners in the East Sussex and Kent area to clean your home at the end your tenancy, give us a call. We understand how important it is that the property is left in perfect condition so that you are confident you won't run into any problems with your landlord or the next tenants.
We have years of experience in cleaning properties after tenancy, both working directly for the tenants prior to their departure and for letting agents and private landlords when their property is in between tenants.
Our end of tenancy cleaning service is a comprehensive solution that includes removal of all dust, grime and dirt built up from everyday living as well as a systematic deep clean of every surface and all the furniture. We will also clean the interior of the windows (exterior cleaning is also available).
As our service is always tailored towards our customers specific needs, when we visit for our initial consultation and quote please make us aware of any problem spots or areas you wish us to pay specific attention to and we will ensure that those issues are resolved prior to your departure date (or new tenants moving in).
Don't stress about cleaning your property at the end of your tenancy, save yourself some valuable time and effort and use a cost-effective professional cleaning service. We care that you are completely satisfied with our work.
We also work in West Sussex and Surrey upon request.