Supermarket Cleaning in East Sussex and Kent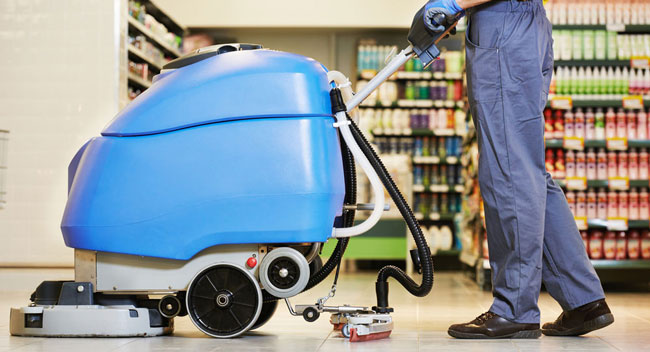 With over twenty years of experience ensuring supermarket stores across the South East are cleaned to a high standard, you can trust Calendar Cleaning to maintain the seamless shopping experience your customers have come to expect.
Our experience in providing supermarket cleaning services means we understand the logistics of how supermarkets need to be cleaned. We are used to working effortlessly with store managers to meet their cleaning requirements so they can spend more time focussing on the smooth operation of their store.
We use top of the range commercial floor cleaning machines and environmental products that are not only safe, but also achieve outstanding results.
It's clear that your customers don't want to shop in a dirty or messy supermarket, and it's even more vital that your supermarket remains in line with health and safety legislation by being maintained to a sanitary standard. So give Calendar Cleaning a call and hire a professional team of retail cleaners who are specialists at supermarket contract cleaning.
We also work in West Sussex and Surrey upon request.